Have you watched The Boss Baby?
This film is so funny and I can't stand to not laughing at that. The DreamWorks animation tell you the story of an infant CEO-type who seeks to steal attention from puppies back to babies. It was directed by Tom McGrath using a screenplay Michael McCullers adapted from the picture book of the same name by Marla Frazee.
In brief, The Boss Baby is about seven-year-old Tim is living a very happy life as the only child of mother Janice and father Ted. That all changes when a suit-wearing, briefcase-carrying infant arrives at their door. While Tim tries to raise alerts that this infant is a bit strange, his parents are oblivious to any oddities. The Boss Baby quickly gets down to business. He gathers fellow infants and even enlists Tim in his mission to take on Puppy Co. for stealing the attention away from babies to adorable puppies. But taking down an entire company, especially one so cute, is tough work for anyone, let alone an infant.
Just to remind you the funny moments along the film run, these quotes will help you out.
He Wears a Suit!
Over dinner, Tim tries his best to convince his parents that the boss baby is a wee bit odd. But, as shown in these The Boss Baby movie quotes, his parents are not quite buying it.
We Babies are Having a Crisis
The Boss Baby holds a meeting with his fellow infants to explain to them the plan in these The Boss Baby movie quotes. As the Boss Baby explains, puppies are getting the love that he feels infants deserve and he's on a mission to change that.
This is War!
As Tim tries to take down the Boss Baby and the other infants, he starts a war with them all. Mom Janice thinks that the kids are getting along in these The Boss Baby movie quotes, but rather it's quite the opposite.
I'm on a Mission
Tim walks in on Boss Baby talking on his toy phone and realizes that the Boss Baby can talk. Tim also, unfortunately, learns that the Boss Baby feels he's, well, the boss of the family.
Never Been More Embarrassed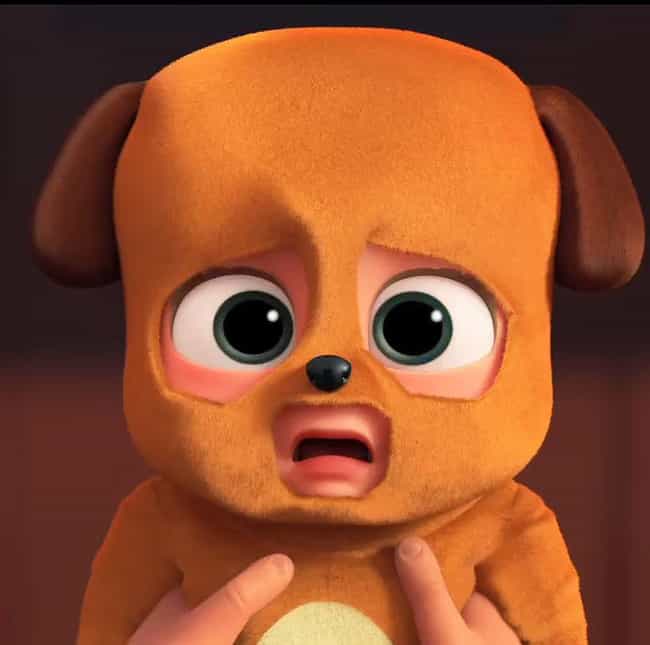 When trying to infiltrate a puppy facility in these The Boss Baby is forced to go undercover as a puppy. Clearly, he's a bit uncomfortable, and that's even before a real puppy sniffs his behind.
I really recommend you to watch it. It is super funny and exaggerating. Sometimes, it is not logical but it just make it so imaginative and enjoyable.